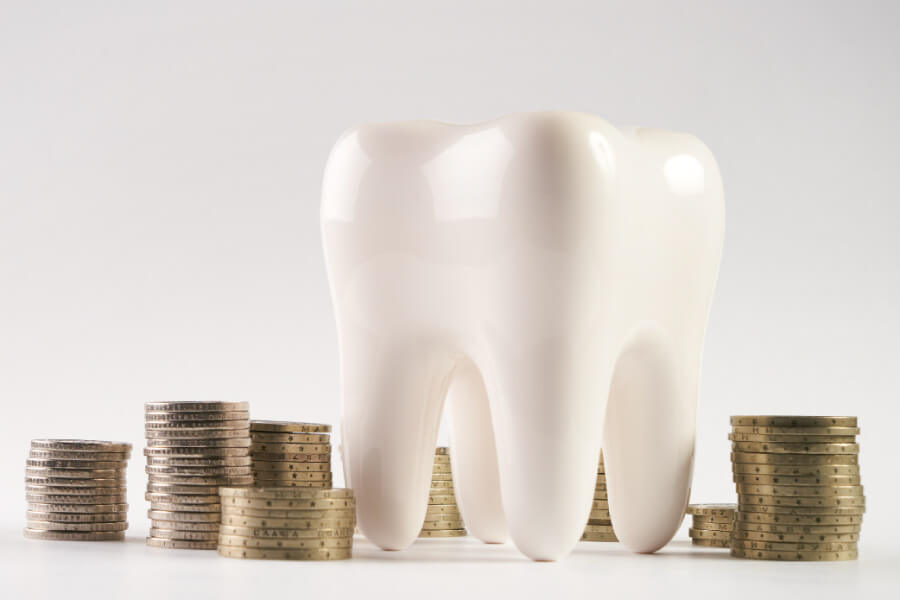 When it comes to paying for your dental care, there are a few different ways to access more affordable services. Two of the main methods are dental insurance and dental membership plans. With both, you're able to lower your out-of-pocket expenses, but they do have quite a few differences. To help you decide which is the best option for you and your family, we put them side by side for a quick comparison.
Dental Insurance 101
Dental insurance works the same way as your regular health insurance. You pay a monthly premium for a specified amount of benefits. Once your deductible is reached, then the insurance pays either all of part of the service costs up to the maximum in your plan. What is covered and by how much will vary from plan to plan. Many dental insurance plans do cover twice-a-year preventive visits at 100%.
Some companies offer dental insurance to their employees. However, many times people must choose and purchase their own dental insurance plan.
Dental Membership Plans 101
These plans are an attractive option for those without dental insurance. However, dental membership plans are not actually an insurance plan. Rather than covering dental expenses, these types of plans (also called dental savings plans or dental savers plans) offer access to discounted services. The exact amount of the discount depends on both the plan and the type of service. Many times, dental membership plans also include routine preventive care at no additional cost. To join, you have to pay an annual membership fee.
One of the biggest advantages of dental membership plans is that there's no dealing with any of the things that can make insurance a bit overwhelming. That means there are no deductibles, waiting periods, exclusions, claim submission forms, or annual maximums.
Dental Wellness Club at Springs Village Dentistry
We offer our own dental membership plan called the Dental Wellness Club. There are three membership tiers, depending on your oral care needs. Preventive care is included in the plan in addition to one emergency dental visit. Members are also entitled to a discount on additional preventive treatments and many restorative procedures. Oral surgery is also discounted. We also accept insurance at our dental practice in Holly Springs. If you have more questions about either dental insurance or our dental membership plan, the Springs Village Dentistry team is happy to help! Contact us today, and we'll be there to guide you through your financial options.