Join Our Dental Wellness Club
You shouldn't have to put your health on hold just because you don't have dental insurance. At Springs Village Dentistry, we're excited to offer our patients an alternative way to afford the treatments they need: our Dental Wellness Club. Gain access to quality, affordable dentistry by enrolling today!
ENROLL TODAY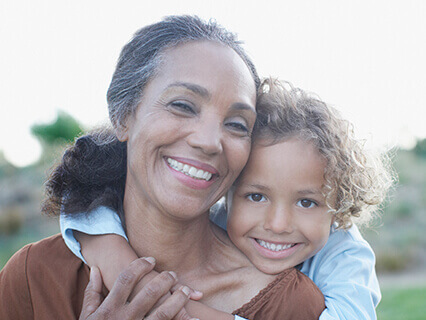 Club Benefits
Here are some of the benefits of joining our Dental Wellness Club:
Preventive care at no extra charge
Major discount on additional treatments
No deductibles
No yearly maximums
No waiting periods
No claim submission forms
No rejected claims
Complimentary Services
As a Dental Wellness Club member, you'll receive certain preventive services at no extra cost. These are the dental services included with our typical adult membership:

2 cleanings per year

2 periodic exams per year

Necessary digital X-rays

Emergency exam

Oral cancer screenings

Fluoride Treatment
Discounted Services
On top of those complimentary dental services, members also get a major discount on additional treatments at our office. You'll receive 10% off the following services:
Additional Dental Exams
Additional Digital Images
Additional Teeth Cleanings & Polishing
Additional Oral Cancer Screenings
Periodontal Maintenance
Fluoride Treatments
Metal-Free Fillings
Dental Crowns
Porcelain Inlays/Onlays
Dental Bridges
Partial Dentures
Complete Dentures
Denture Repairs
Root Canal Treatment
Periodontal Scaling & Root Planing
Bone Grafting
Tooth Extractions
Membership Tiers
We offer three different membership tiers with our Dental Wellness Club. Our dentists will help determine which category you're in. The lifetime activation fee for each tier is only $89.00, which includes the first month.
Adult Membership
For patients ages 14 and older (not enrolled in periodontal program)
$30/month
Includes:
Professional dental cleanings (2/year)
Doctor exams (1-2/year)
Routine annual X-rays (as determined by dentist)
Emergency exam (1/year if needed)
Fluoride treatment (1/year)
10% off all other treatments (some exclusions may apply)
Perio Membership
For patients enrolled in active periodontal maintenance due to prior treatment of periodontal (gum) disease
$50/month
Includes:
Periodontal maintenance cleanings (3x/year)
Doctor exams (1/2 year)
Routine annual X-rays (as determined by dentist)
Emergency exam (1/year if needed)
10% off all other treatments (some exclusions may apply)
Child Membership
For patients ages 14 and younger (not enrolled in periodontal program)
$28/month
Includes:
Professional dental cleanings (2/year)
Doctor exams (1-2/year)
Routine annual X-rays (as determined by dentist)
Emergency exam (1/year if needed)
Fluoride treatment (2/year)
10% off all other treatments (some exclusions may apply)
SIGN UP NOW