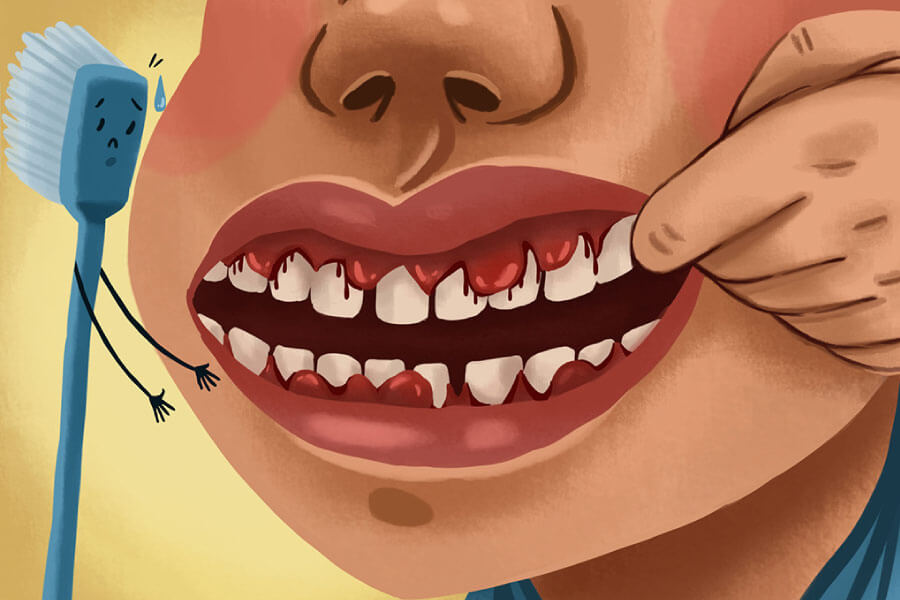 Positive oral health isn't just about taking care of your teeth — your gums play a vital role in your oral health. Gum disease is a preventable, progressive condition that affects an estimated 19% of the entire adult population. At Springs Village Dentistry, we offer dedicated periodontal care so our patients can have healthy gums as well as healthy teeth. Below, learn more about how we approach periodontal care and our tips for maintaining healthy gums at home.
The role your gums play in your oral health
Your gums are the protective tissue around your teeth. They keep your teeth in place and protect them from bacteria. To maintain healthy gums, it's best to consistently maintain a good oral hygiene routine. When plaque and tartar build up under the gum line, the gums begin to separate from your teeth. This exposes your teeth at the roots and makes them vulnerable to decay. If left untreated, this can lead to tooth loss.
Tips for better gum care at home
The best way to deal with gum disease is to prevent it from happening entirely! In addition to brushing your teeth twice a day, follow up with floss in order to properly clean the tight areas under your gums and between your teeth. This is one of the best ways to avoid gum disease. It is also important to maintain a healthy and balanced diet that is low in carbohydrates and sugar. Smoking is also detrimental to gum health.
Periodontal care in Holly Springs, NC
When you visit Springs Village Dentistry, your dentist will determine the right course of action for you after thoroughly examining your gums. For example, we offer deep cleanings to patients who are experiencing symptoms of early stage gum disease, such as swelling or bleeding gums. A deep cleaning is a dedicated treatment that targets plaque and tartar build up under the gum line. When plaque and tartar are removed from under the gum line, patients should experience a reduction in their symptoms. Some patients can benefit from more frequent examinations to track the progress of their gum disease.
Affordable & comprehensive dental care at Springs Village Dentistry
Dr. Moore and Dr. Molta believe in establishing a meaningful relationship with each patient as part of providing exceptional, individualized care. We offer comprehensive preventive, restorative, and cosmetic treatments so you can enjoy a healthy and beautiful smile. Contact us to schedule an appointment today and be sure to review our financial page to learn more about how we make our treatments affordable for patients of all backgrounds.