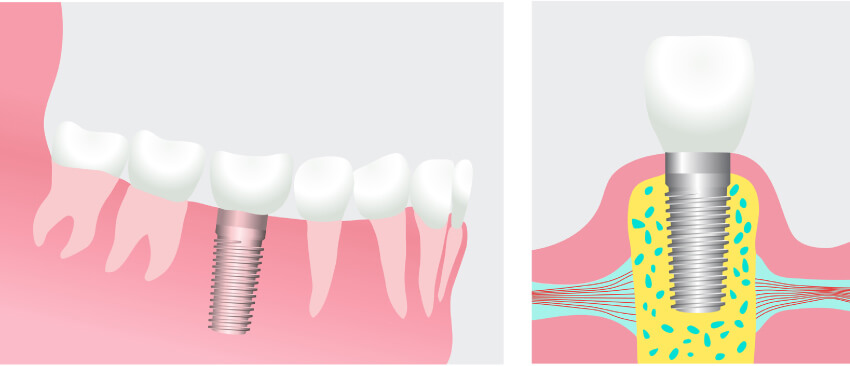 If you're missing teeth, dental implants could be the perfect fit. They have many benefits over dentures and you care for them the same as you would care for your natural teeth. Because the implant process can take a while, you might wonder if this is something you'll need to do again? Are dental implants permanent?
Dental Implants 101
What are dental implants exactly? They are small titanium posts that replace the natural tooth root. That means they're surgically implanted into your jawbone. When you're getting an implant, we'll first prepare the area and extract the old tooth/teeth if necessary. If your jawbone isn't strong enough to support the implant, we'll also do a bone graft. Once the implant is in, it takes time to fuse with the bone. This fusion process can take a few months.
Once the implant fuses, you'll get a restoration put on top. These include dental crowns, a dental bridge, or implant-stabilized dentures. Unlike traditional dentures, these lock into place. They don't need adhesive cream and you don't need to remove them at night.
A permanent solution
There are a handful of reasons to choose dental implants. They are easy to care for – you brush and floss as normal. Plus, they prevent bone loss in your jaw. They are also natural-looking and feeling. But are dental implants permanent? They can last up to 15 years or more when you maintain good oral hygiene at home and keep up with regular dental appointments. In some cases, implants can last the rest of your life.
Dental implants with Springs Village Dentistry
If you want to restore your smile and full chewing ability, please contact us to discuss your dental implant options! There are three types of dental implants: single-site, implant-supported bridges, and overdentures. When you come to our Holly Springs office for a consultation, we can talk about what works best for you. We also offer a variety of payments options to make implants more affordable for you.