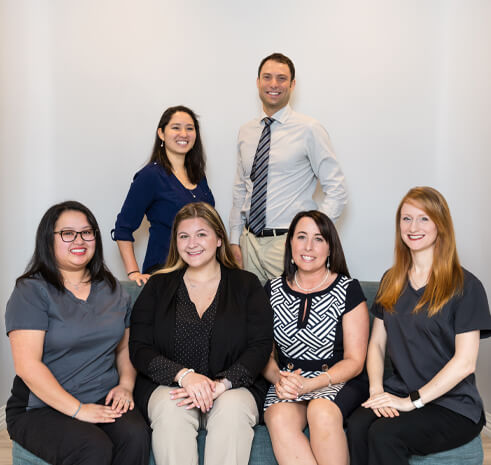 Your Friendly Neighborhood Dentist in Holly Springs, NC
Welcome to Springs Village Dentistry. At our office, we treat you as more than just a patient, you're family. Our team is passionate about forming long-term relationships with each patient built on a strong foundation of trust, understanding, and transparency. We never want you to feel like you aren't heard, and we'll work with you every step of the way to ensure that your smile goals are met! Visit our dentist near you, located in Holly Springs!
Comprehensive Family Dentistry
One of the many benefits of choosing a family-oriented dental office, is that you and your entire family can get the dental care you need all in one convenient location. Instead of making multiple trips across town to see a variety of dentists, we can be your one-stop shop. We offer preventive, restorative, and cosmetic dentistry to treat patients of all ages! Our in-house services include:
Cleanings & Exams
Periodontal (Gum) Care
Sealants & Fillings
Dental Crowns
Bridges & Dentures
Dental Implants
Oral Surgery
Sleep Apnea Treatment
Teeth Whitening
Porcelain Veneers
Six Month Smiles®
Mouthguards & Nightguards
Same-Day Emergency Dental Care
If you've ever had a dental emergency, then you know first hand just how stressful of a situation it can be. From trying to manage any tooth pain to attempting to get in touch with a dentist in Holly Springs that offers emergency care, it can be quite overwhelming. If you're ever faced with a dental emergency, you can count on our team at Springs Village Dentistry. We leave room in our work days so that we can accommodate you, and others with emergency needs, the same day you call! We recommend keeping our phone number in an easily accessible location so that you can reach us right away if an emergency occurs!
Contact Us
We love showing our appreciation to people who choose us as their dental office. If it's your first time visiting Springs Village Dentistry, we invite you to take advantage of our new patient offer.