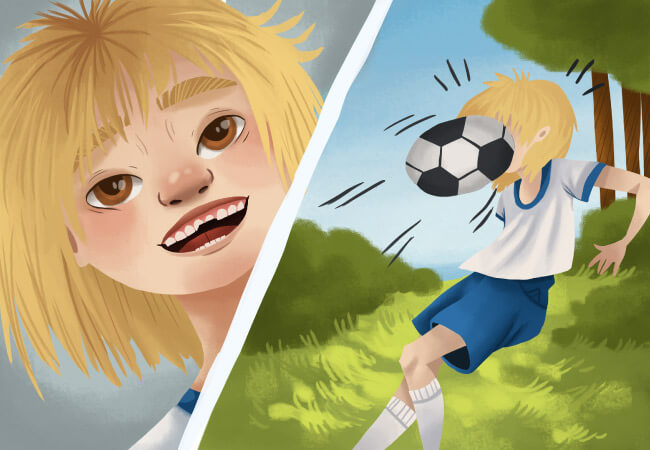 Protecting your teeth doesn't only involve good oral hygiene at home and regular visits to our office. It also means choosing a healthy diet and limiting the risk of trauma to your teeth and jaw. If you participate in contact sports or extreme physical activities, it is important to wear an athletic mouthguard to protect your teeth from damage.
Who Needs a Mouthguard?
The necessity of a mouthguard is more obvious in some cases than others. Those that play sports that could involve contact with other players, the ground, or equipment, like football, boxing, soccer, basketball, baseball, lacrosse, racquetball, volleyball, tennis, and hockey, can benefit from a mouthguard to protect their teeth and limit the risk of breaking or losing a tooth. However, weightlifters can also benefit from a mouthguard to protect teeth from clenching during heavy lifts. Even those that pursue activities like white water rafting, rock climbing, martial arts, skateboarding, cycling, snowboarding, and gymnastics would benefit from a mouthguard.
Common Sports Dental Emergencies
A well-fitting athletic mouthguard can help protect your teeth from trauma. However, you should also know how to react in the event of a lost permanent tooth. First, handle the tooth only by its chewing surface. Gently rinse it with milk or water without scrubbing or rubbing it with fabric. Then, place it back into its socket or between the cheek and gums or in a glass of milk to keep it moist while seeking medical treatment. Other dental emergencies like a broken tooth, a severely chipped tooth, jaw fractures, and lip lacerations also warrant urgent treatment!
Custom Mouthguards in Holly Springs, NC
A custom mouthguard will provide optimal protection with maximum comfort. So if you or a loved one plays a contact sport or participates in another activity that can expose teeth to trauma, our team at Spring Village Dentistry can create a customized mouthguard that's designed for your unique mouth shape and bite.
If you're unsure whether you need a sports mouthguard, our team can help you decide. To ask us any questions about protecting teeth during sports or to schedule your next visit to our office, contact us today!